About Proline Surveying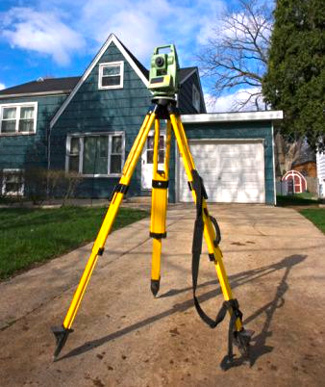 Mission Statement:
To be a service oriented company dedicated to being on time every time. The clients goals are our goals and excuses are not an option. At Proline the customer comes first and quality is job one.
About us:
Proline Surveying was established in 1995 with the vision of providing a new type of surveying experience. What sets us apart? Founded and operated by Registered Surveyors, our technology and combined 100 years of experience, make Proline the professional choice for your surveying project. Our mission is not just to have slogans to get your business but to be a team devoted to exceeding expectations and helping you shine for your clients.
Customer Care:
When you call Proline you won't speak with a faceless customer service representative. The principle members of our company are always ready to answer any questions you may have about your surveying project.
Research:
Our research department is in house. We have records dating back to the late 1800's. As a result, your project won't be held up by needless delays. When you place the order we start the work.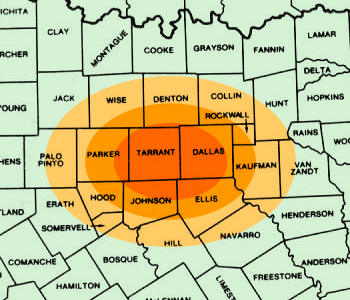 Counties serviced:
Collin
Dallas
Denton
Ellis
Hood
Johnson
Kaufman
Parker
Rockwall
Tarrant
Wise
Technology:
Our technology is the envy of the industry. Company vehicles are equipped with the latest in wireless equipment. From scanners, laptops, and WiFi, to infared total stations, and digital data collectors, you can be sure that you're on the cutting edge when you use Proline Surveying. Go Green with Proline. We think protecting the environment is important. Our integrated approach to surveying leads the industry in reducing carbon emissions.
Peace of Mind:
Proline carries the gold standard of errors and omissions and personal liability insurance. Never worry about being left out to dry. The peace of mind that comes with every Proline survey is sure to leave you confident for years to come.
Every Second Counts:
Save time with Proline. We are the leader in the industry when it comes to turnaround time for lot and block surveys. Our standard turnaround time for a lot and block is 24 to 48 hours.* In an emergency the turnaround time can be minimized to hours. If you have a surveying emergency call Proline and let us spoil you.
*Turnaround times may vary during peak work periods.
State Firm Registration Number 10193797
For more information or a free quote, please contact Proline Surveying.