Our Surveyors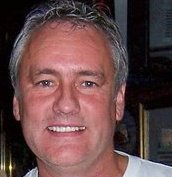 William H Moss, RPLS
Owner & President
William has been involved in Texas land surveying since 1979.  Directing projects large and small he is an authority on boundary law, construction principles and design layout.  His background includes: laying out a coal loading plant for Texas Utilities, boundary preparation, construction staking, and complete horizontal and vertical control with monument installation.  Having spent nine years as a flood plain analyst for the City of Arlington, William is a leading authority on flood plain management issues.  In 1995 William founded Proline Surveying.  Over the past decade and a half he has overseen the companies residential land surveying division, guiding both pre-existing and new homes through the land development process.  During this time, troubleshooting residential boundary problems has become his specialty and love.  Studying the theory and application of Texas boundary law and analyzing surveying issues is not only a profession but a hobby.  William has been an expert witness in several different court proceedings and a court appointed surveyor in several other litigations.  A licensed helicopter pilot, William offers clients the unique ability to transition into the air for a bird's eye view of potential property to develop or purchase.  William, his wife Ann, and children Rachel and Drake reside in Colleyville.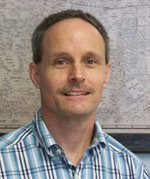 David J. Rose, RPLS
Senior Vice President
David has been involved in Texas land surveying since 1982. After working for Gerry Curtis & Associates, David joined the City of Arlington Surveying Department in 1986 where he worked as an Assistant Crew Chief for ten years.  Upon receiving his Associates Degree in Land Surveying Technology from Tarrant County College, David continued his education with extensive field experience.  David joined Pro Line Surveying in 1996 as a Crew Chief where he began his Surveyor in Training Internship.  Receiving his license to practice as a Registered Professional Land Surveyor in 2001, David brings the unique combination of practical and theoretical experience to the clients survey project.  Since receiving his license, he has become an acknowledged expert in the areas of FEMA flood zone requirements, construction staking and boundary surveys.  He offers over 24 years of both public and private sector experience.  David, his wife Laura, and daughter Carly reside in Arlington.
For more information or a free quote, please contact Proline Surveying.